Happy Halloween Everyone!
My Freebielicious Friends and myself have all joined up to send you on a wonderful trick or treating adventure. Who said trick or treating is only for kids!
Here is my freebie for you.
It is called Turkey Scramble.
Help poor Mr. Tom Turkey get his feathers back. Look at the sight word on his belly and find the matching letters on Tom's feathers and put them back on him. Click on the picture to get your Turkey Scramble Center.
Are you ready to go to your next "house" to trick or treat? Well, hop on over to Lori's Blog: Teaching with Love and Laughter. I hope she has a treat for you and not a trick!! Have fun!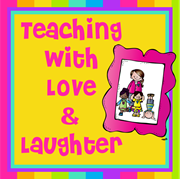 HAVE A WONDERFUL HALLOWEEN!